Giovanni Gregoletto
Entrepreneur, collector, publisher and founder of Birra Follina, but those who know him know that it would be impossible to adequately define him. Always looking for fascinating stories to tell, he comes from a historic family of wine growers in the protected area where Prosecco Superiore is produced. Years of experience in wine production, primarily making wine "with sediment" or on the lees, gave him the idea as early as 1992 to create craft beers, a project that finally came to fruition in 2012 after years of study and insights from around the world. Meanwhile, he published several books and created SUV [Spazio dell'Uva e del Vino, or the Grape and Wine Area] (www.edizionisuv.it), a space dedicated to the history of vines and wines. Luckily, he has his wife Virginia and his brother Giuseppe by his side, who attempt to contain his exuberance.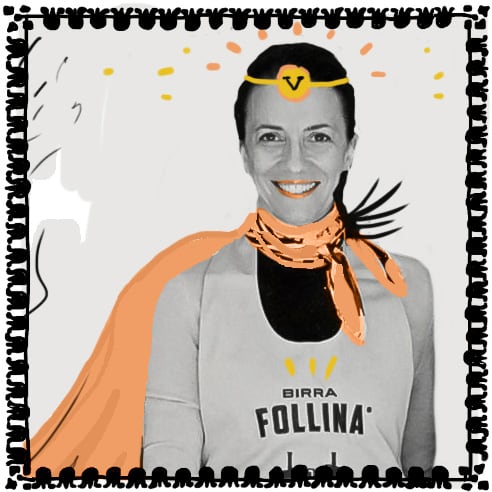 Virginia Gregoletto
Wife to Giovanni and mother to Giacomo, Tobia and Adele, she mainly manages and rearranges the many projects of her explosive consort, whom she bravely supports (and bears) thanks to her innate organisational skills. Entrepreneur in spite of herself, travelling handy(wo)man, problem-solver, magnet for almost every aspect of management – administration – bureaucracy (see under "Office of Unnecessary Complications"). Her official fan club doesn't exist for nothing, you know! She has started the process of beatification.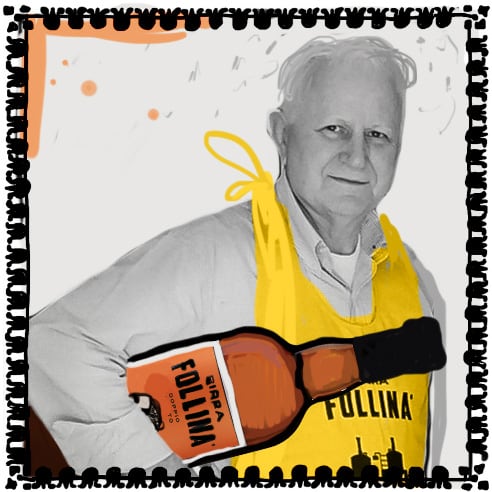 Elio Poloniato
Thanks to his meeting with Giovanni Gregoletto, the plan for Birra Follina became a reality. A well-known and valued technical brewer, with his skills he has designed and launched over 300 facilities around the world for small, medium and large breweries. He is the mastermind behind our beer recipes, which were created by combining his boundless knowledge of beer with stories and inspiration from our territory.
Giuseppe Gregoletto
Co-founder of the company, he has contributed to getting the brewery off the ground with skill and technical expertise. A machine expert, he is particularly involved with the bottling and packaging phases. He has a direct relationship with the Saints whom he often invokes, particularly during said phases.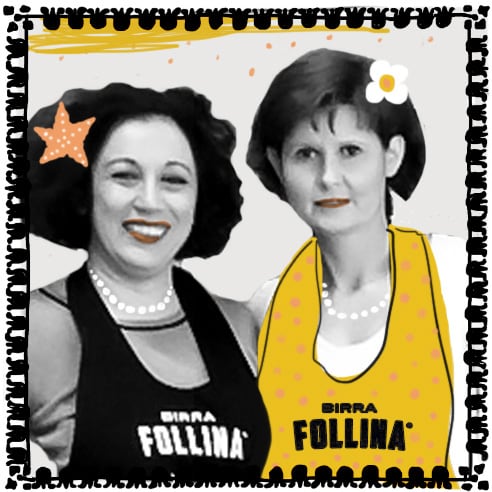 Luana e Francesca
Francesca is responsible for administration, sales and shipping, maintaining our relationships with agents and direct clients and dealing with the various aspects of the sales side of things. She takes care of all activities related to company security, supports Luca with purchasing and works with Luana in managing the outlet and retail sales.

In addition to dealing with the maintenance of the outlet, Luana welcomes customers who visit it with a smile, explaining with professionalism and passion the characteristics of the beers and wines on display in the dedicated tasting and sales area, and accompanying guests on a visit to the SUV, if they wish.